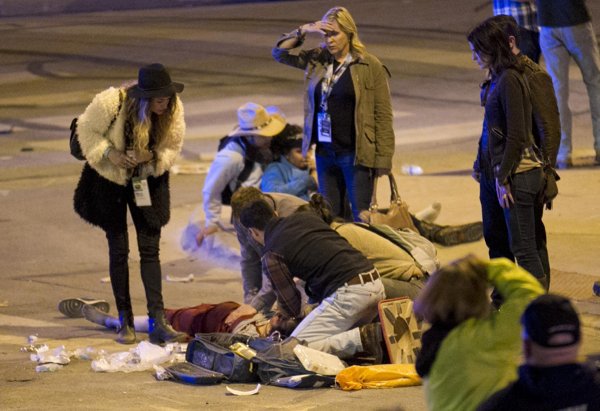 Thank you for your interest in GoodSAM. You now need to download the GoodSAM Alerter app so that if you witness an emergency or need to get help quickly, you can just open the app, press the EMERGENCY (Call for Help) button and activate both the emergency services and your nearest GoodSAM Responder.
You will need to register here. When doing so, you can also enter any past medical history that might be useful if you were to become ill; the responder can then see the information. If you trigger an alert for an emergency you are witnessing, this information will not be shared.The GoodSAM Alerter App is available for FREE on all Smart-Phones and can be downloaded directly from your Smart-Phone's App Store. Below is the GoodSAM Alerter App link from each of the three Smart-Phone Stores for downloading and installing.
Basic life support while awaiting the emergency services saves lives! There are thousands of "Good Samaritans" around the world with these life saving skills – there might be someone less than a few hundred metres from you now who could help – if only they knew that help was needed. That's where the GoodSAM App comes in … download the GoodSAM Alerter from your App Store or Google Play now and register. The GoodSAM Alerter can be used right across Australia and even while overseas. The app not only dials emergency services but notifies nearby medical responders.
When signing up as an GoodSAM Alerter, you don't have to worry about anything. Simply download the app and register, press the red "EMERGENCY" button when the help is required. The GoodSAM Alerter app would then call the emergency services for you, notify your emergency contact if you confirm the incident is related to you and alert the three nearest Responders simultaneously.
Click on any of the pictures below to go directly to your Smart-Phone's GoodSAM Alerter App download instructions. Download the App, install it on your phone, follow the instructions below to register yourself with GoodSAM, insert your basic medical history needed in an emergency, and finally place the icon in your Smart-Phone's Toolbar at the bottom of the screen for easy and rapid access in an emergency.

---
What are Ambulance Victoria doing?
In collaboration with GoodSAM, Ambulance Victoria have already engaged their community of 1,100 trusted responders (mainly off-duty paramedics) that can be alerted to nearby cases of cardiac arrest, whilst the closest available ambulance, and in some areas firefighters, are also responded. Ambulance Victoria know that for every minute defibrillation is delayed, the chance of survival decreases by around 10%.
This initiative, in conjunction with Ambulance Victoria's Automated External Defibrillator (AED) Registry, aims to increase the provision of CPR and defibrillation prior to the arrival of emergency services by utilising nearby trained & trusted volunteers and registered publicly accessible defibrillators. This model has been successfully implemented overseas in locations including London and parts of the UK.
It's very important to let all Victorians know that Ambulance Victoria are only using the GoodSAM Responder app. This means we still need your help to let all your friends and family know that they need to download the GoodSAM Alerter app and register.
So if they witness an medical emergency or need to get medical help quickly, they can just open the app, press the EMERGENCY (Call for Help) button and activate both Triple 0 services and their three nearest GoodSAM Responders without the delays of going through ESTA services first.
With the launch of Ambulance Victoria's GoodSAM program in Victoria, Triple 0 now also has access to over 2,000 existing privately registered GoodSAM Responders registered in Australia including all our EMR GoodSAM Responders and alert them to their Triple 0 event.
So don't be surprised if a GoodSAM Responder turns up to your Triple 0 call!
Please download the GoodSAM Alerter App today and register your details!
 

Installing the GoodSAM Alerter APP